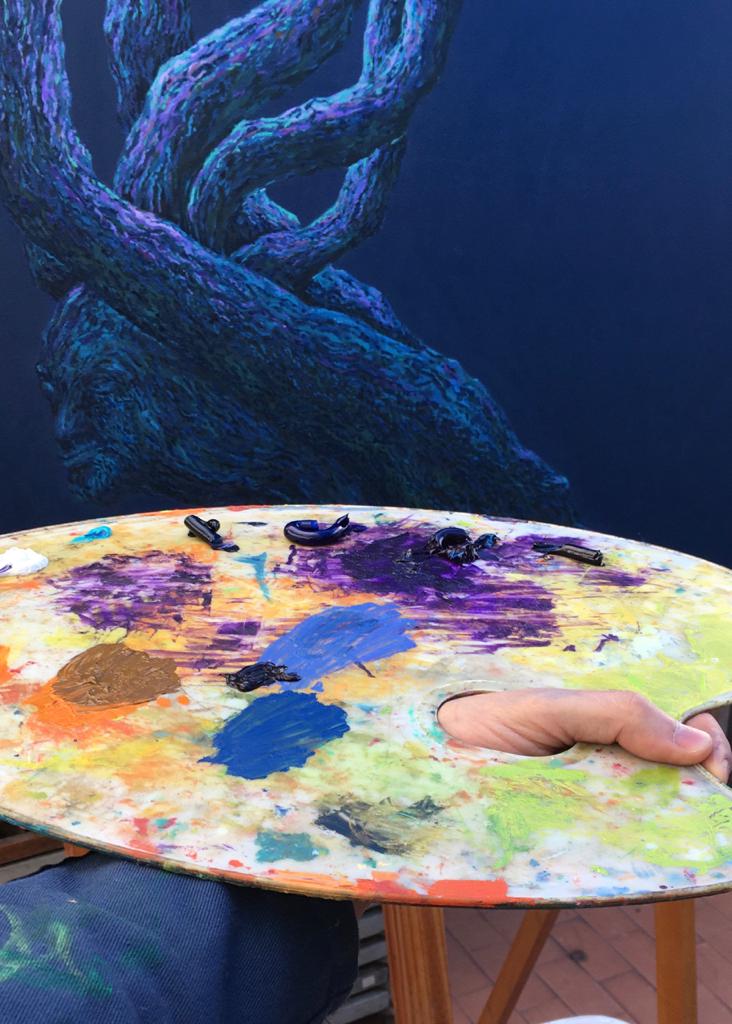 La oscuridad es también una forma de la luz. Un estado en que la voluntad reposa y se renueva. A los tiempos oscuros le debemos nuestros mejores tiempos claros. La oscuridad es íntima: en ella reposa el universo que observamos.
Dónde se apoyaría la luz, si no es en ella. Dónde se escucharía el canto si no es en el silencio que a veces se le parece tanto. La voz proviene de un cuenco cerrado y oscuro. Los pueblos son la voz. La luz es el destino:
la oscuridad, el camino.
In the dark we move on too
Darkness is also a form of light. A state in which the will rests and is renewed. To dark times we owe our best light times. Darkness is intimate: in it lies the universe that we observe.
Where else if not on it would the light rest ? Where else would the song be heard if not in the silence that sometimes resembles it so much? The voice comes from a closed, dark bowl. Peoples are the voice. Light is destiny: darkness, the way.